About
The Sea Cargo Charter establishes a framework for assessing and disclosing the climate alignment of ship chartering activities around the globe. It sets a benchmark for what it means to be a responsible charterer in the maritime sector and provides actionable guidance on how to achieve this.
The Sea Cargo Charter is consistent with the policies and ambitions of the International Maritime Organization (IMO), including its ambition for greenhouse gas emissions to peak as soon as possible and to reduce shipping's total annual GHG emissions by at least 50% by 2050.

As a result, the Sea Cargo Charter will enable cargo-owners and shipowners to align their chartering activities with responsible environmental behavior and incentivize international shipping's decarbonization – to shape a better future for maritime shipping and society.

The Sea Cargo Charter is applicable to bulk ship charterers.

Principle 1
Assessment of climate alignment
Commitment
Signatories will measure the GHG emission intensity and total GHG emissions of their chartering activities on an annual basis and will assess their climate alignment relative to established decarbonization trajectories. This assessment is based on a robust industry-appropriate methodology.
Principle 2
Accountability
Commitment
Signatories recognize the important role that verification mechanisms play in providing unbiased information. For each step in the assessment of climate alignment, Signatories will rely exclusively on data types, data sources and service providers identified in the Technical Guidance.
Principle 3
Enforcement
Commitment
Signatories commit to making compliance with the Sea Cargo Charter contractual in their new chartering activities. They will use the Sea Cargo Charter Clause in charter parties and will work together with shipowners, disponent owners, and business partners to meet this requirement.
Principle 4
Transparency
Commitment
Signatories are required to report the climate alignment scores of their chartering activities on an annual basis. All Signatories' scores will be published annually by the Secretariat of the Sea Cargo Charter.
Signatories
"The Sea Cargo Charter is an important step in laying the foundations for a net-zero emissions shipping industry. Collaboration such as this, from across the sector, is vital to scale-up customer demand for low- or zero-emissions shipping."
Annual Disclosure Report 2023
The second Sea Cargo Charter Report presents climate alignment scores of 33 charterers and cargo owners. The scores are results of an impressive reporting rate that has increased since last year to 90%.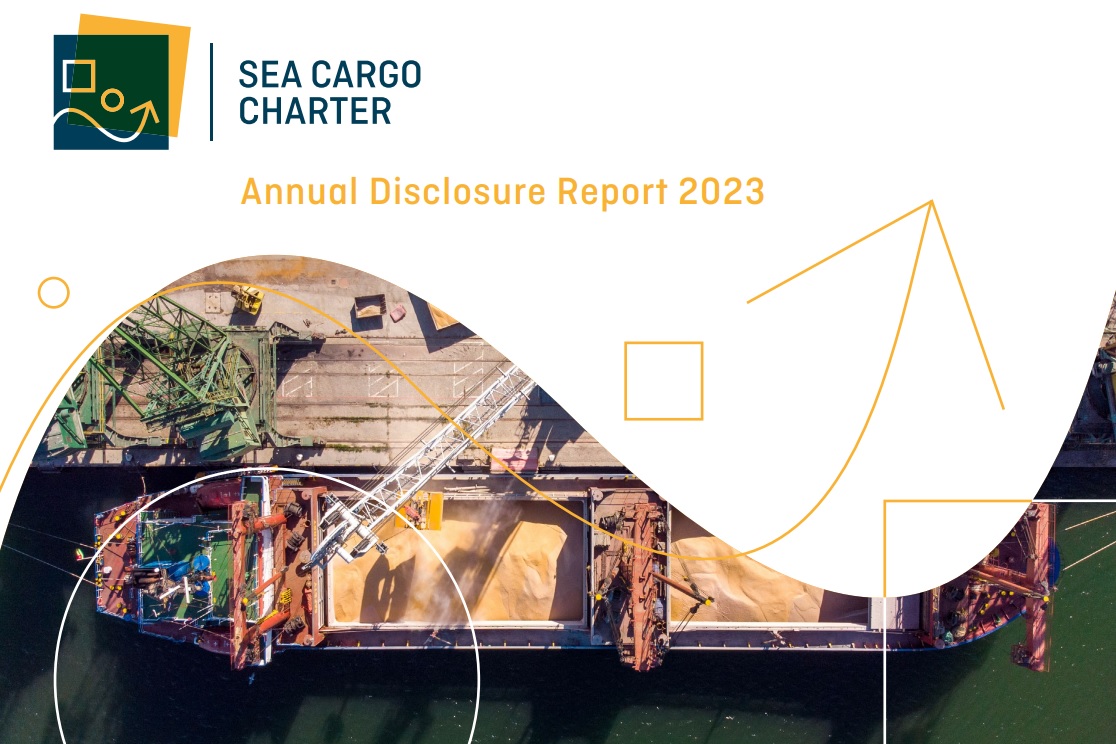 Resources
An extensive list of resources is at the disposal of Sea Cargo Charter Signatories.