Signatories
33 charterers have come together to commit to the Sea Cargo Charter:
---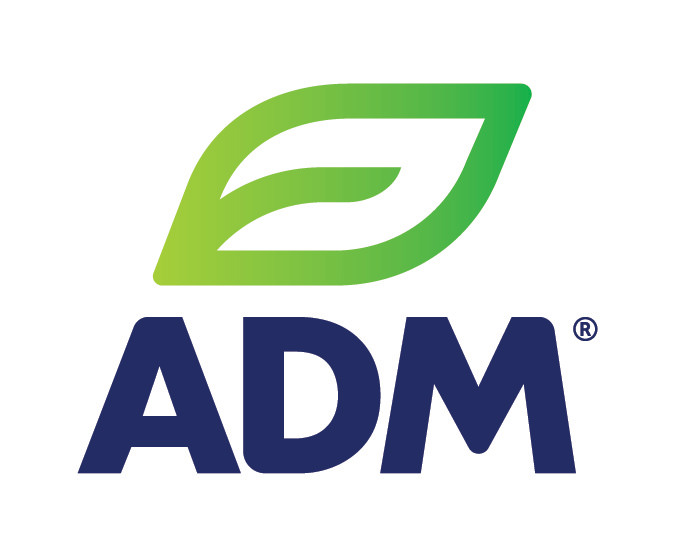 ADM
"At ADM, we are committed to promoting sustainable practices across our supply chain to protect the world's natural resources and build resilient systems. Our own Strive 35 goals are raising the bar to lower our absolute greenhouse gas emissions by 25%, energy intensity by 15%, water intensity by 10% and achieve a 90% landfill diversion rate by 2035, and this is just one example of our commitment. That's why we are excited to join the initiative organized by the Global Maritime Forum and become a signatory to the Sea Cargo Charter. We welcome the opportunity to collectively bring greater transparency in our common goals to reduce the carbon footprint of shipping and continually assess the impact of maritime activities on greenhouse gas emissions."
Hans Christian Jensen, Director, Global Ocean Freight, ADM
---

AMAGGI Switzerland
"Having joined the Science-Based Targets Initiative (SBTi), and engaged in other commitments and partnerships, for AMAGGI being a Signatory of the Sea Cargo Charter is a natural step, in line with its efforts to pursue net zero emissions by 2050. We are pleased to allocate resources towards the greenhouse gas reduction of our maritime flows, foster the use of new technologies as well as engage into further fleet and fuel optimization."
Alex Haubert, Manager, Ocean Freight, AMAGGI Switzerland
---

Anglo American
"The decarbonization of ocean freight will be critical to shaping a more sustainable maritime industry. Adopting a standard accounting framework will allow us to track our decarbonization trajectory consistently with IMO standards, relying on transparent and accurate methodologies to define a pathway towards decarbonized shipping operations, in line with Anglo American's commitment to reduce emissions along our entire value chain."
Peter Whitcutt, Chief Executive Officer Marketing, Anglo American
---

Bunge
"Bunge is committed to finding ways to reduce our environmental footprint, on both land and sea, and to engage with our value chain peers to find scalable solutions for global challenges. We are excited to work with partners in the Sea Cargo Charter to deliver on these commitments and improve our impact on the environment."
Marcio Valentim Moura, Director, Global Logistics, Bunge
---

Cargill Ocean Transportation
"A standard greenhouse gas emissions reporting process will simplify some of the complexities often associated with reporting. It will encourage a more transparent and consistent approach to tracking emissions, which will be a critical part of making shipping more sustainable."
Jan Dieleman, President, Cargill Ocean Transportation
---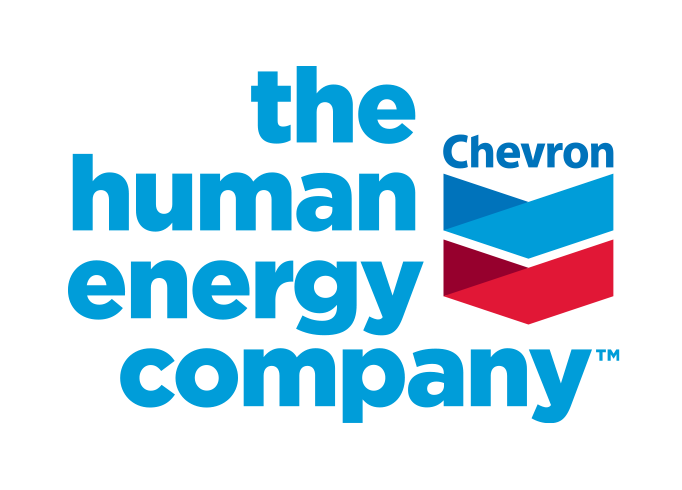 Chevron
"The Sea Cargo Charter provides a global standard for reporting shipping emissions that advances the decarbonization of the maritime industry. We are excited to join and partner with SCC to enhance the transparency and accuracy of reporting which will promote responsible environmental performance."
Mark Ross, President, Chevron Shipping Company
---

COFCO International
"We are very pleased to become Signatory to the Sea Cargo Charter. This initiative is critical to ensure that our sector aligns our climate ambition with global climate targets, and provides transparency on our progress towards zero carbon shipping."
Alessio La Rosa, Global Head of Freight, COFCO International
---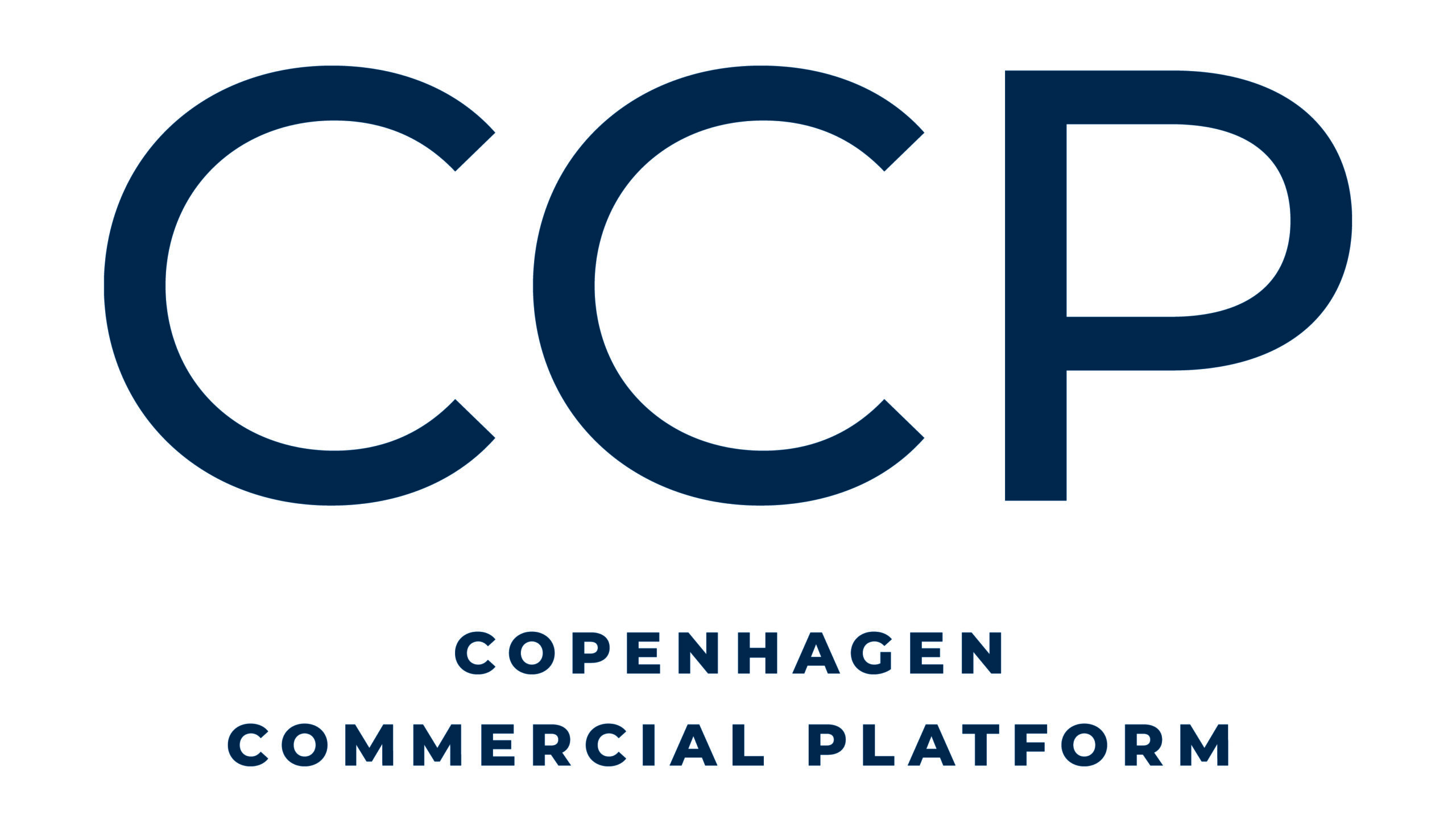 Copenhagen Commercial Platform (CCP)
"The shipping industry has a big challenge ahead to meet the international targets for decarbonization, at CCP we aim to set new standards for the industry, transparency and reporting is paramount for this development and the foundation for a greener shipping."
Christian Bonfils, CEO, CCP
---

Diamond Bulk Carriers
"Diamond Bulk Carriers Pte. Ltd.is honored to join the Sea Cargo Charter as a signatory member. This is a very important step for our organization to commit to the continuous efforts in the reduction of GHG emission, and in contributing to the sustainable maritime transportation."
Kazunori Watanabe, Managing Director, Diamond Bulk Carriers
---

Dow
"At Dow, sustainability and protecting our planet are part of our Company Ambition. Dow has a long history of setting aggressive sustainability goals and achieving results. In that spirit, we see the Sea Cargo Charter as an important tool in the global challenge to reduce maritime emissions, and we are excited to be an inaugural signatory."
Lance Nunez, Global Marine and Terminal Logistics Director, Dow
---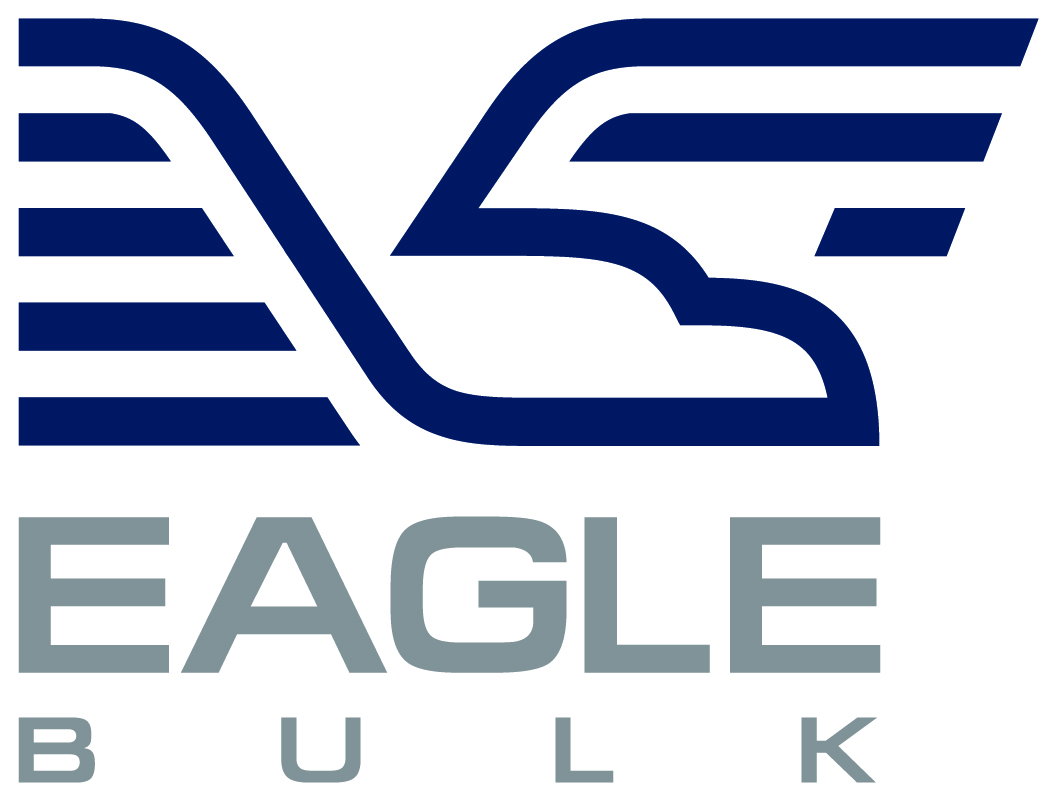 Eagle Bulk
"We are excited to join the Sea Cargo Charter. We believe the Charter, along with other global green initiatives we are involved with, including Poseidon Principles and the Getting to Zero Coalition, will help our industry reach IMO 2030 and 2050 emissions reduction targets."
Gary Vogel, Chief Executive Officer, Eagle Bulk
---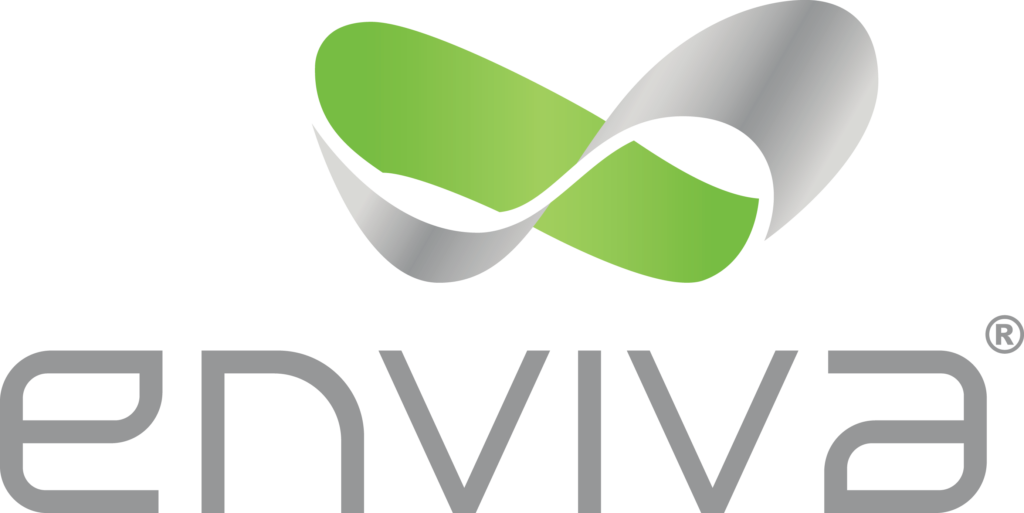 Enviva
"We are delighted to join the Sea Cargo Charter. The commitment to monitor and report our emissions from our vessel chartering activities, and thereby to track our own carbon intensity, is closely aligned with our wider goal to reach net zero and to be transparent in emissions reporting. A standardized reporting framework is vital for the shipping industry to demonstrate its commitment to reducing GHG emissions, becoming more sustainable, and fighting climate change – core values we share at Enviva."
Gordon Lugsdin, Head of Chartering, Enviva
---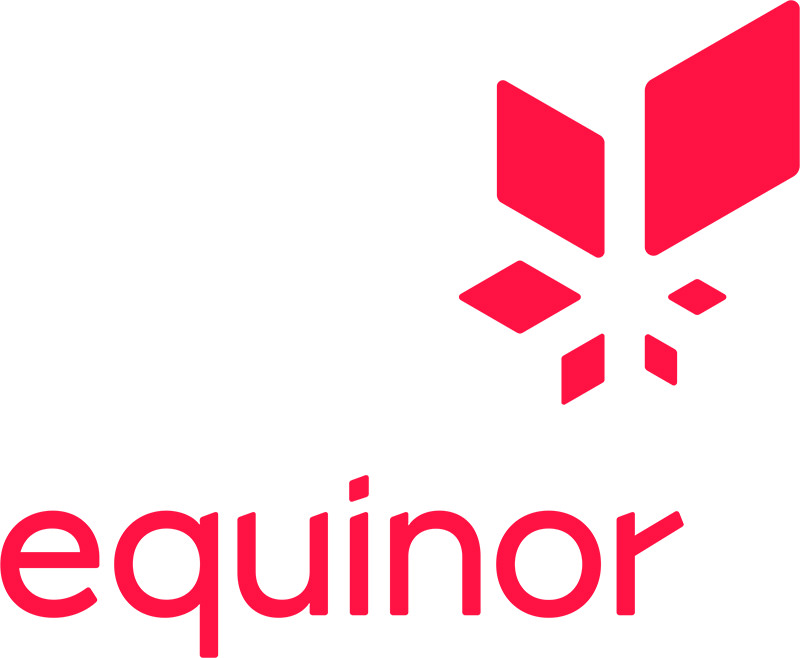 Equinor
"Sustainable shipping cannot be achieved by one actor alone, we have to collaborate and be transparent to deliver on our maritime ambitions. Equinor is delighted to become a Signatory of the Sea Cargo Charter, and by joining forces with influential and ambitious charterers aim to pull the industry in the right direction."
Heidi Aakre, Vice President Shipping, Equinor
---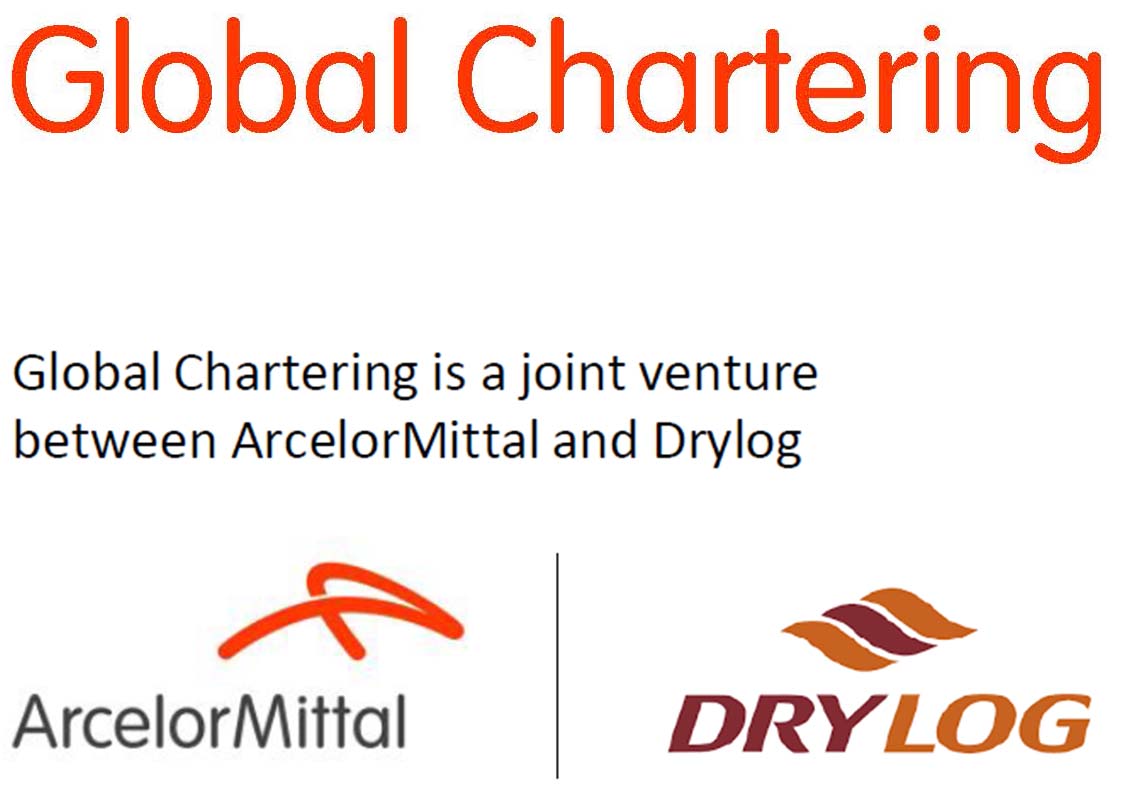 Global Chartering
"Global Chartering Limited (GCL), a 50/50 joint venture between ArcelorMittal and Drylog, is very pleased to become a Signatory of Sea Cargo Charter and join a network of members highly committed to sustainability and decarbonization of the shipping industry. This will provide a great opportunity to us to work with like-minded organizations and adopt a common approach in shipping emission reporting to join and contribute to the global fight against climate change. At GCL, we remain fully committed to reducing GHG emissions from International Shipping."
Capt. Nitin Mehrotra, General Manager, AM Shipping
---

Golden-Agri Maritime
"As part of Golden Agri-Resources' integrated shipping and logistic arms, we have an essential role to play to ensure our seed to shelf business operates responsibly. By joining the Sea Cargo Charter, we close the loop of knowledge on our GHG emissions from the plantations to our customers. This is a crucial step to set goals, strategies, and work towards lowering our emissions and playing an active role in minimising shipping's global carbon footprint."
Björn Stignor, CEO and Head of Logistics at Golden-Agri Maritime
---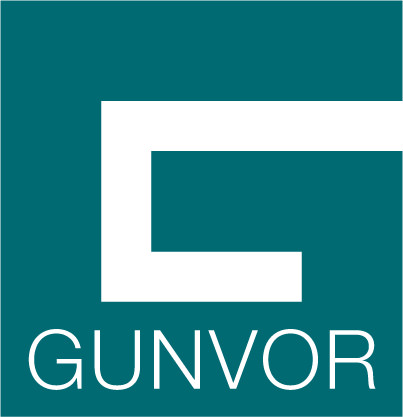 Gunvor Group
"Gunvor Group is committed to the reduction of greenhouse gas emissions in all our chartering activities and welcomes participation in the Sea Cargo Charter as a transparent and reliable framework to achieve our goals alongside industry counterparts."
Jan Andersen, Managing Director, Clearlake Shipping, Gunvor Group
---

Holcim Trading
"Today's climate challenge requires commitments from all actors in the value chain. That's why we became the first in our sector to include scope 3 emissions in our net zero pledge, to address emissions generated by our third-party suppliers. Signing the Sea Cargo Charter is a natural next step on this journey."
Magali Anderson, Chief Sustainability and Innovation Officer, Holcim Group
---

K+S Minerals and Agriculture GmbH
"K+S Minerals and Agriculture is proud to be a member of the Sea Cargo Charter. We are convinced that by working together with the other members we will find a common path for sustainability and a green future."
Nils Pott, Head of Bulk Chartering, K&S Minerals and Agriculture
---

Klaveness Combination Carriers
"Sea Cargo Charter is an important leap forward in moving the shipping business towards a low-carbon future! Only by tracking, reporting and benchmarking its carbon emissions the industry will take the needed decarbonization steps!"
Engebret Dahm, Chief Executive Officer, Klaveness Combination Carriers
---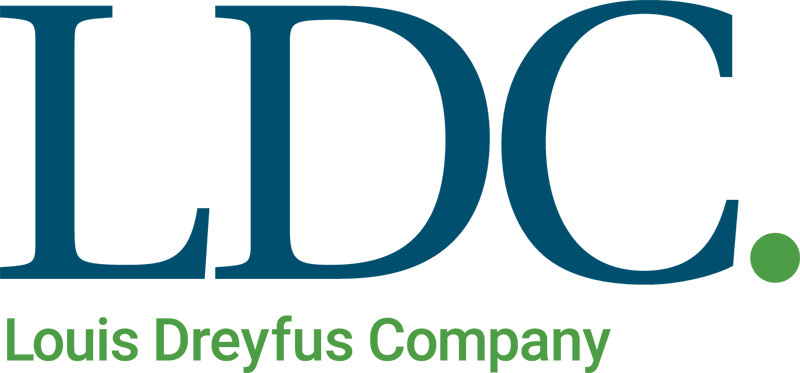 Louis Dreyfus Company
"Louis Dreyfus Company is pleased to be a founding Signatory of Sea Cargo Charter. Harmonizing the assessment of maritime industry climate impacts is in the continuity of our company's transparent reporting efforts, and aligned with our convictions. Collaboration is key to the success of sustainable development, and aligning responsible charterers in the drive to reduce shipping emissions should be one of the pillars toward this goal. We look forward to working together for a greater, more lasting and far-reaching impact."
Sebastien Landerretche, Global Head of Freight, Louis Dreyfus Company
---

Maersk Tankers
"You can only solve a problem when you have a shared understanding of what that problem is. And this is how the Sea Cargo Charter is ground-breaking – through alignment of vision and collaboration across companies and delivery chains, the Sea Cargo Charter can unlock industry potential for clean shipping.
By becoming a signatory of the Sea Cargo Charter, we commit to and deliver on a common framework for measuring and reporting CO2 emissions needed to drive decarbonisation. This is also how we support and ensure our partners' regulation compliance and emissions reductions."
Eva Birgitte Bisgaard, Chief Commercial Officer, Maersk Tankers
---
---

Norden
"Norden is proud to join the Sea Cargo Charter, which we hope will increase focus on greenhouse gas emissions in the industry and become a tool for increased transparency, creating a joint language and goal for clients and shipping firms towards the shared goal of reaching the IMO's climate goals."
Jan Rindbo, Chief Executive Officer, Norden
---

Nova Marine Carriers
"Nova Marine Carriers SA started measuring and reporting carbon emissions since 2018 to internal stakeholders, and welcomes further steps to making shipping more sustainable. It is important for our industry as a whole to move forward in an environmentally conscious, and transparent manner."
Vincenzo Romeo,  Chief Executive Officer, Nova Marine Carriers
---

NYK Bulkship (Atlantic) NV
"As a Dry Bulk Ship Operator stationed in Atlantic region, we NYK Bulkship (Atlantic) NV are delighted to join Sea Cargo Charter. Only a sustainable shipping industry can be part of a sustainable society and environment. We are looking forward to working together with the participants of Sea Cargo Charter to take actual steps to achieve our goal for reducing GHG emissions."
Keiji Fujita, Managing Director, NYK Bulkship (Atlantic) NV
---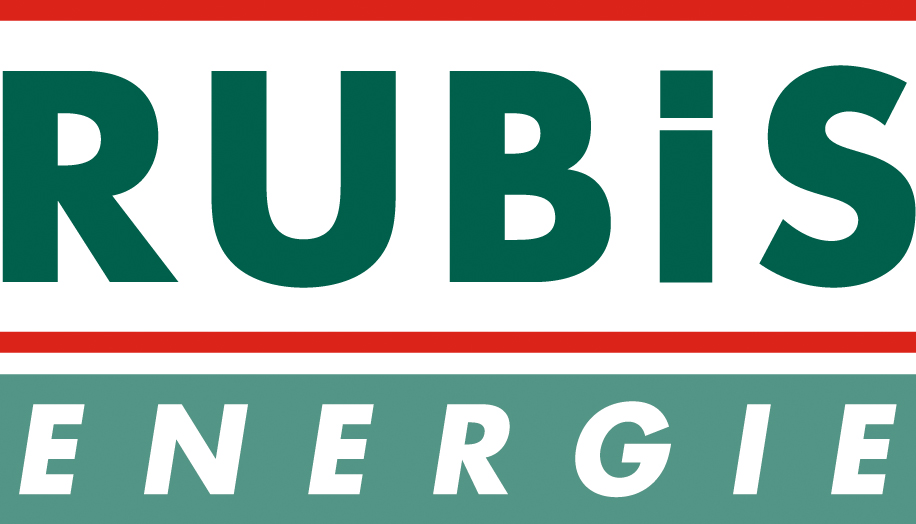 Rubis Energie
"With three offices active in the tanker market, operating a range of Contracts of Affreightment and Time Charter Parties, Rubis supply teams have a daily commitment to reliably deliver energy to the markets with minimum impact to the environment. I am confident the shared efforts with fellow Sea Cargo Charter Signatories will help us do a better job each year."
Hervé Chretien, Head of Supply, Rubis Energie
---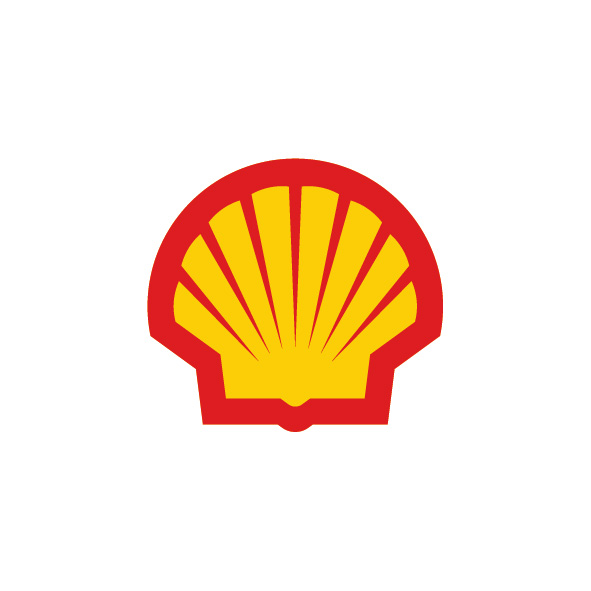 Shell
"The Sea Cargo Charter is an important step in laying the foundations for a net-zero emissions shipping industry. Collaboration such as this, from across the sector, is vital to scale-up customer demand for low- or zero- emissions shipping. This same spirit of collaboration is also vital in the pursuit of the technological advances needed to unlock decarbonisation solutions, and in building industry support for regulation which can create an ambitious but level-playing field under which to invest. Building on this momentum we would like the IMO to use its 2023 strategy review to set the trajectory for the sector to move to net-zero emissions by 2050."
Grahaeme Henderson, Global Head, Shell Shipping & Maritime
---

Signal Maritime Services
"The Sea Cargo Charter is a great initiative that assists the alignment of all maritime partners towards the industry's decarbonization goals. We are excited to be part of an association that acts as a key enabler for environmentally conscious changes and we very much look forward to contributing to this endeavour."
Panos Dimitracopoulos, CEO, Signal Maritime Services
---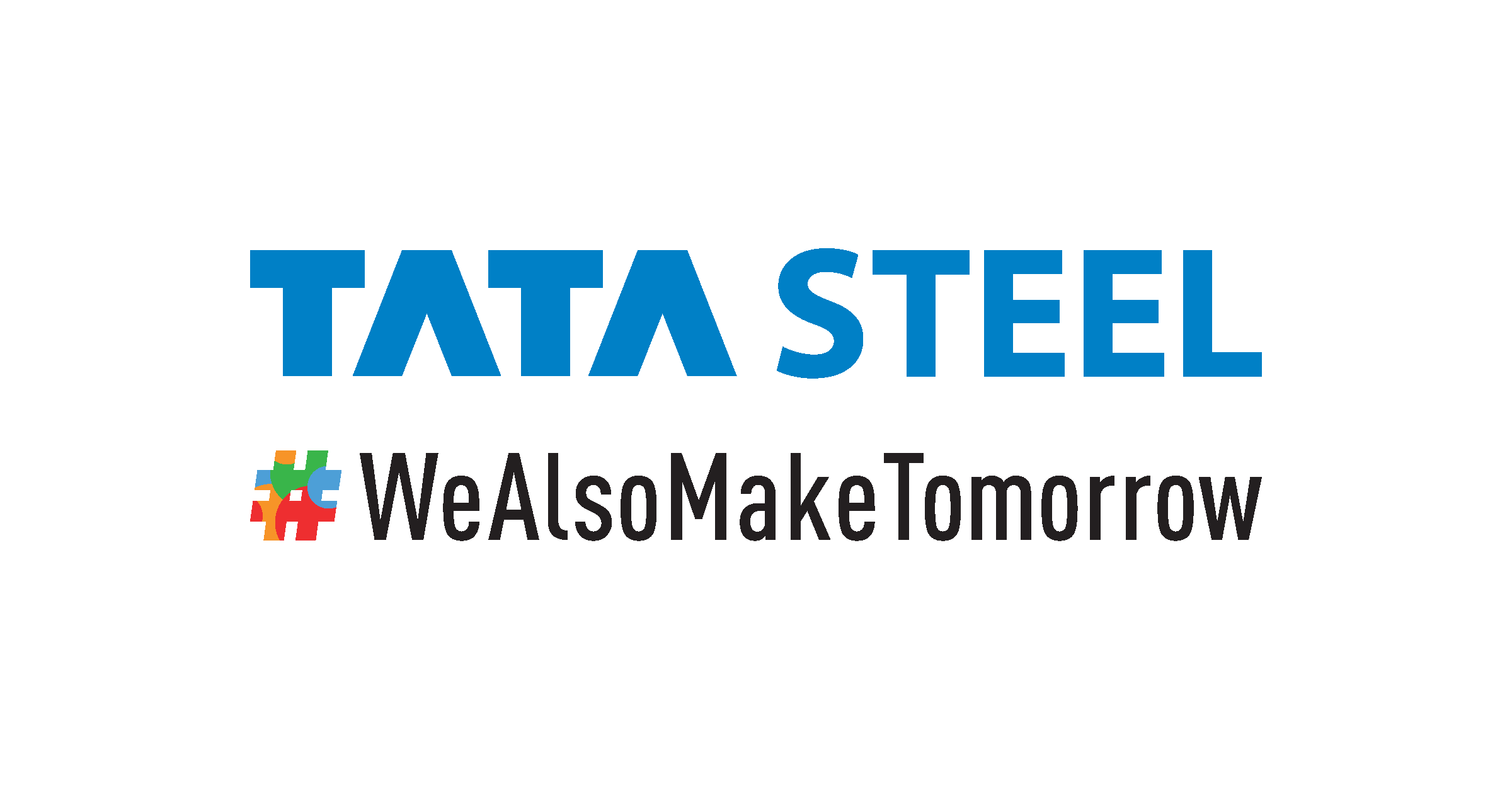 Tata Steel Group
"Tata Steel is pleased to be a signatory of Sea Cargo Charter. As a leading global player in steel and having an impeccable reputation for Corporate Governance, it is befitting that we join hands with world's leading organisations across the industry sectors in making efforts towards sustainable shipping. While the manufacturing sector focusses on Scope 1 and 2 emissions, we would like to think beyond compliance and take action on Scope 3 emissions. We are committed to aligning our chartering activities with responsible environmental behaviour."
Ranjan Sinha, Chief Group Shipping and Director Raw Material Procurement, Tata Steel
---

Torvald Klaveness
"Decarbonization is the main task of our generation. To succeed with this, businesses need to take the lead, drive the agenda and not least systematically cut their emissions. The Sea Cargo Charter initiative is a perfect platform for Torvald Klaveness to reduce the emissions of the supply chains we take part in."
Lasse Kristoffersen, President and CEO, Torvald Klaveness
---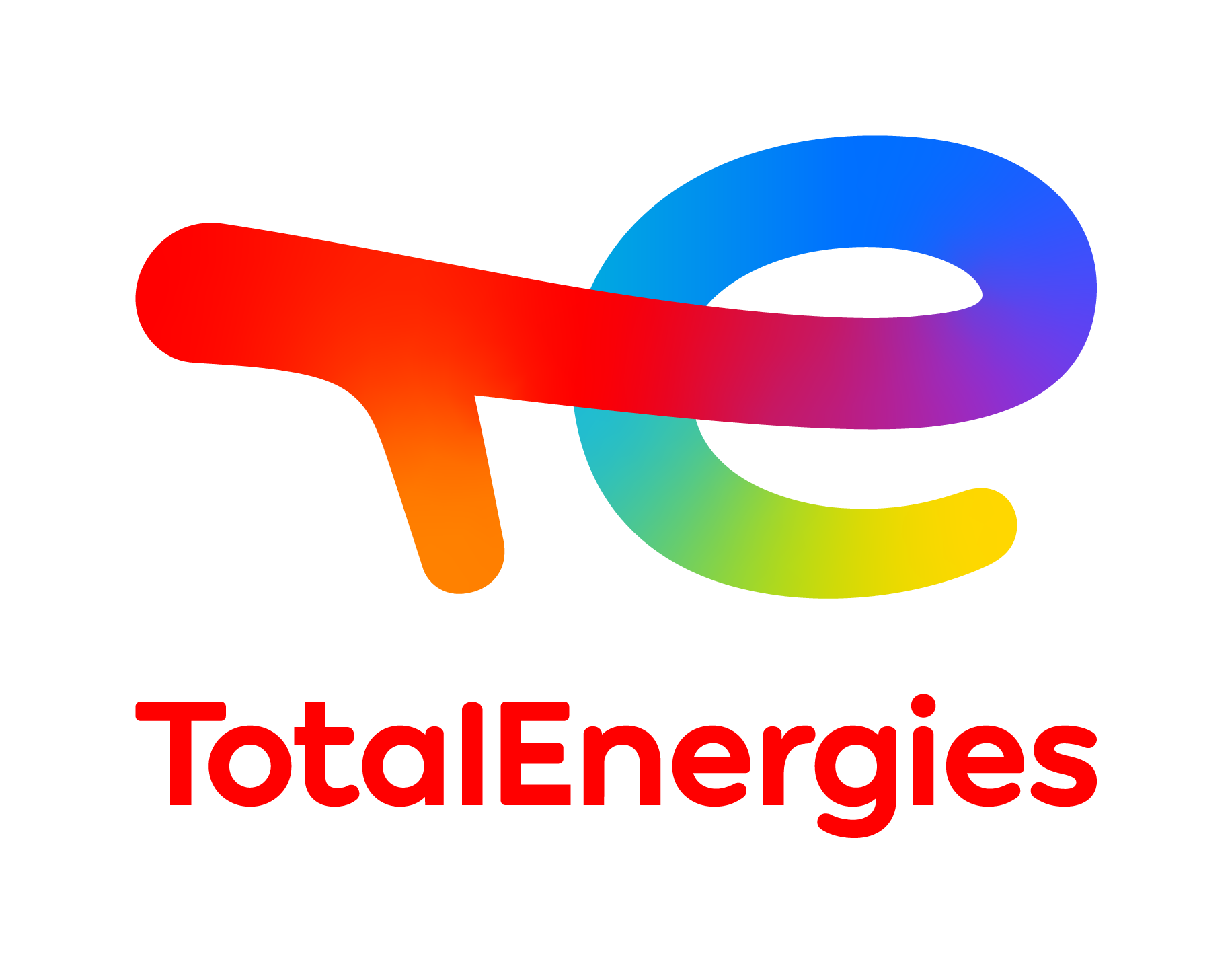 TotalEnergies
"TotalEnergies shares the ambition to get to net-zero emissions by 2050, together with society, for its global operations. As a broad energy company, we are actively working on improving the environmental footprint of the maritime industry. By becoming today a founding member of the Sea Cargo Charter, we reaffirm our support to this key sector. This pioneering initiative will provide a transparent standard emissions reporting approach and will pave the way for a sustainable shipping industry."
Luc Gillet, Senior Vice President Shipping, TotalEnergies Trading & Shipping
---

Trafigura
"Trafigura is pleased to be a Signatory of the Sea Cargo Charter. Since 2019, we have proactively worked with shipowners to implement a voyage charterparty clause that collects the fuel consumption data associated with our spot charters. Whilst our efforts are a positive step towards the more accurate recording of our emissions, the shipping industry as a whole needs to adopt a transparent approach, advocated by the Sea Cargo Charter, in order to fully understand the sector's overall greenhouse gas footprint and for us to collectively rise to the challenges faced."
Rasmus Bach Nielsen, Global Head Fuel Decarbonisation, Trafigura
---

Viterra Chartering B.V.
"Change in human/business behaviour is required to reduce (maritime) GHG emissions. Transparency will drive behavioural change. Seacargocharter endeavours to achieve just that. Furthermore, SCC promotes standardisation of reporting which is key to creating a level playing field for our industry. We are proud to be a signatory of the SCC and highly motivated to further develop SCC as a business standard for the whole shipping industry."
Jeff Wakker, General Manager, Viterra Chartering B.V.

---